Insurance
Being part of appointed agents for many motor insurance companies. we aim to provide a 24/7 services whenever your insurance need from renewal, new policy or quotation.  Click here for more information.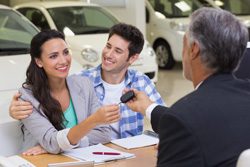 Finance
As the preferred dealer for most finance institution, we offer financing solution with competitive interest rate and flexibility with payment scheme to suit your finance need.  Contact our representative.
  Car Care
   Our experienced mechanics are available to service and repair foreign and
   domestic cars of all makes and models. So whether you need help fixing
   your car after a collision or just need an oil change and tune up, turn to the
   experts at SHIN! To schedule your repair or to request a complementary
   price quote, call us today @ 6385 5922.Click here for more information. 


COE Renewal